XY-014 Straight pressure stem oil filled thermometer
Product Detail
Product Tags
XY-014 Straight pressure stem oil filled thermometer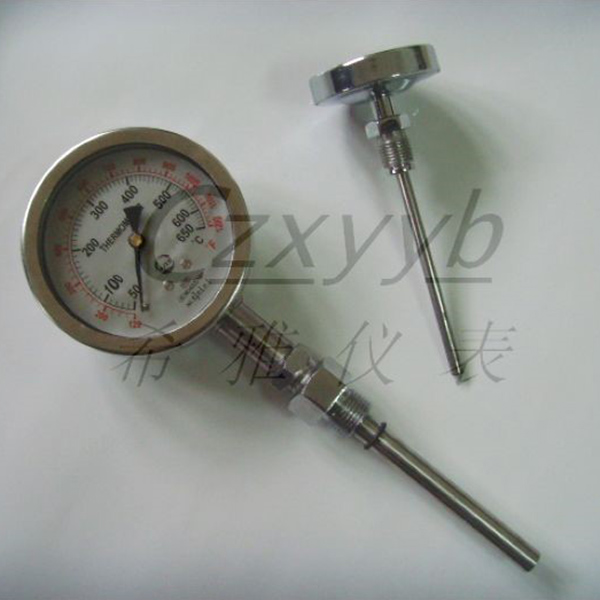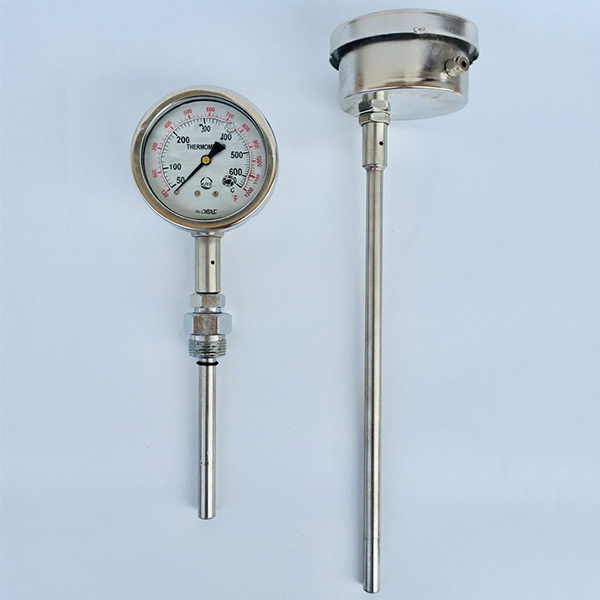 Oil filled shock dial thermometer is used for ship, as well as various types of vibration measurement
The oil filled shock proof dial type thermometer is divided into an axial type and a radial type.
Oil filled shock dial thermometer case material: (stainless steel) probe (stainless steel)
Thermometer standard temperature: 0~100℃, 0~120℃, 0~150℃, 0~200℃, 50~650℃
Thermometer dial diameter: 60mm, 100mm
Thermometer standard tail length: 80mm, 100mm, 150mm, 200 mm, 250 mm, 300 mm 
Connecting screw type: 1/2, 3/4, 27*2, 3/8
Thread structure: screw thread, fixed screw thread,Card sleeve screw thread
Non standard temperature, length and thread can be manufactured according to user's requirements.
Ordering information:

When the customer ordering must be marked: thermometer dial diameter, the length of the probe (including thread),
The temperature range (C / Fahrenheit scale must be marked), connecting thread, thread structure.
This product can be selected according to  IMPA code, referring to IMPA codes: 653401,653402,653415,653422,653439,653440,653445,653460,653461 etc.
---
Previous:
XY-021 Black case thermometer
---
Write your message here and send it to us